ABOUT US
We live in times of mass production. As a consequence, there is also growing nostalgia and admiration for well-crafted objects from the past, unique, skillfully made and embodying knowledge acquired over generations with love. Such objects represent little bits of history. One could even say they have a soul and can tell stories. Established in 2000, we have been searching, restoring and reselling these kinds of objects in our antique shop and gallery located in Ljubljana's old town. We specialize in smaller and fine items, not only antique, but also vintage and second-hand luxury objects, such as wrist watches, jewelry, pens and glasses. We also offer a wide range of fine antiques and collectables, such as porcelain, ceramic, glass, bronze and silver items, coins, medals and militaria.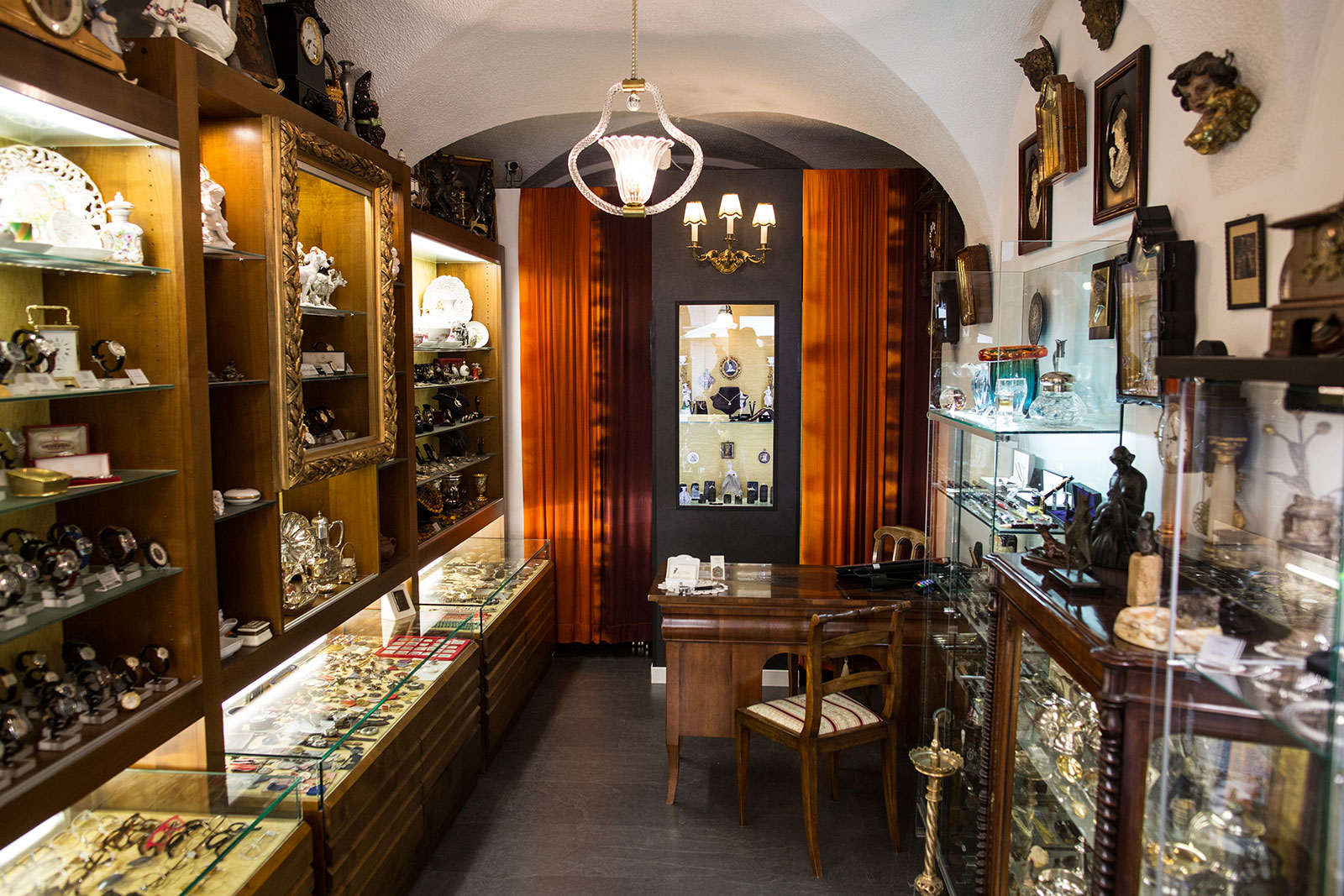 PURCHASE AND DELIVERY
We offer a wide range of antiques and collectables accompanied by expert advice and professional service. In addition to visiting us at our shop and gallery, you can also write to us via e-mail. Upon request, we offer domestic and international delivery of purchased items. In case we don't have a certain object in stock, we can search for it on buyers̕ behalf.
SELLING
We buy items, or we sell them for you on consignment. You are advised to schedule an appointment with us prior to delivering the items to us. Also, you can send us photos via e-mail and we will respond as soon as possible. Arrangements can also be made for home visits.
CONSULTING, EVALUATION AND RESTORATION
We offer professional consultations related to your antiques and collectables. We can organize evaluations or restoration activities, if needed, in cooperation with established experts and institutions.